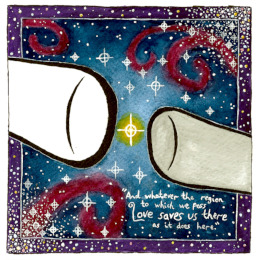 Written for the League of Extraordinary Gentlecolts fic swapping event! Apologies for how very, very rushed it is.
*****
There was a time when all little Camera Shutter had to worry about was other ponies making fun of his name. Those days are long gone. It's hard for anypony to taunt you when you're a ghost and they can't even see you.
But he doesn't care about that anymore — all that matters now is finding his mother and saying goodbye one last time. However, with life continuing to throw everything it can at him and with Death only allowing until ten p.m. to find her before sending him to the afterlife, it's a task that's easier said than done...
Chapters (7)