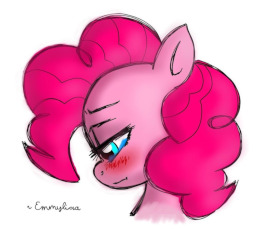 This story is a sequel to Andy and Pinkie Pie: Why Do You Smoke?
---
Andy just wants to chill out and have some time to relax during the weekend, yet he seems to have forgotten that he made a Pinkie Promise to Pinkie Pie, and when it is brought up, Andy lives up to his promise of telling the pink shadow of a mare why he has been so grouchy and unresponsive.
========================
Cover Art of Story is credited to the original owner!
I know quite a few of you have been waiting for this one and you have also maybe been wondering when I was going to wake up and get on it. Well, quit your jibber-jabber! Here it is! It's not the last one I'm going to write (maybe) and it might just give you a stomach ache, hence the romance tag. However, the dark tag is added because the topic is a little down there, yet it isn't too terrible, if I might say so.
Chapters (1)