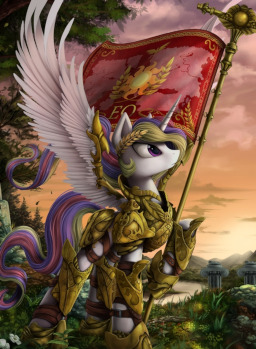 Source
King Sombra has returned, and worse he was already in place when Shining Armor, Cadance, Twilight and their friends went to the Crystal Empire. Outnumbered, an enraged Celestia tries to find the calm necessary to command her forces and avenge Twilight Sparkle and her friends.
This is yet another of my "Song Stories." Stories where I have taken a filk or similar song and woven a brief story around it. Other stories in this series are:
Rock Bottom
Fighting for Twilight
and
Twilight's Friendship
I hope you enjoy this offering and there will be youtube links in the afterword to the songs involved themselves.
Chapters (1)