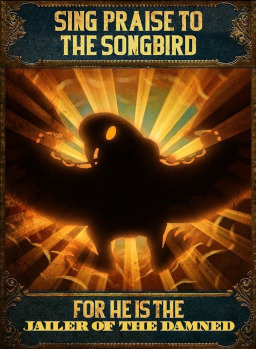 In the land of Equestria, everything is peaceful and everybody lives in harmony.
But for good to exist, evil must also exist.
So for a land to be so peaceful, the evil must have been contained, sealed, imprisoned.
Every evil, corrupted, sadistic and damned soul has ended up in this place, and has never escaped
A prison so far in contrast to the rest of Equestria, even the princesses themselves would have trouble surviving the corrupted landscape and evil creatures.
Tartarus
And every prison needs a jailer
So, for when the first time in eons, something escapes from Tartarus, Equestria will bare witness to the song of the jailer, and his foes will tremble when it chimes
So sing praise to the Songbird
For he is the Jailer of the damned
---
Displaced, tags may change
Chapters (1)