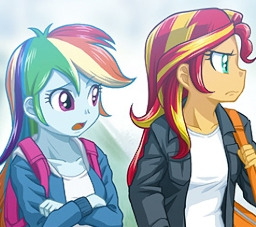 Source
After nearly destroying Canterlot High School and ruining the Fall Formal, Sunset Shimmer is already not feeling too chipper. Summer is coming, finals are looming, and she's got no one who can truly understand what she's feeling.
And then there's a complicated mix of emotions she has for a star soccer player...
Luckily, Sunset does have one old friend she can still talk to.
Written for the Changing Seasons shipping contest. Cover art by Uotapo.
Chapters (1)