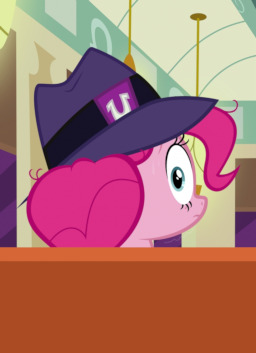 Source
Three years, three years I've been in hiding. I can't say that much has changed, really.
I've got a job now, and a modest apartment, that's good, better than when I first arrived in Manehattan at least. I work as a local private-eye going around finding pony's lost dogs, and foals, that sort of stuff.
There is also this lovely diner on the corner of Mane where I can stop to eat every once in a while. The staff there have always been kind to me; especially Penelope, the waitress. She's the first pony I met after arriving here with no money and on the run from Ponyville.
My name is, or rather was, Pinkie Pie. I used to be the party mare of Ponyville— before I got replaced.
---
Based on a role-reversal of an already overdone concept based on a particular scene from a particular episode with two particularly pink ponies.
Chapters (1)