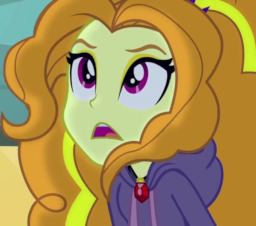 Adagio has been places and seen things. She has taken different forms and had plenty of challenges. Defeat is not unknown to her, although her current predicament is a new one.
--
Has a YouTube reading by me, it is found right here!
A little think-piece originally written as poetry, then heavily edited.
I write many, many, many shorts like this one that never go anywhere, I thought it was time to see if someone wants to read one.
Also, horrible Adagio-fanboyism.
Chapters (1)