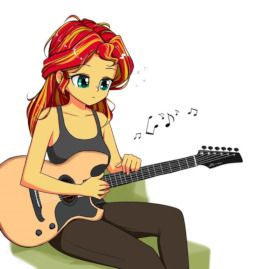 Sunset Shimmer has a lot on her mind. What happened? Where is she going? Why are things the way they are?
A drink and a smoke and perhaps a good friend will change the outlook of her... well, everything.
--
Written because I enjoy the idea of a lone teenage girl getting increasingly intoxicated while listening to good music and figuring out what to do with her troubles.
Sounds creepy, I know.
Contains extremely light drug use.
Has a reading;
Youtube link to the reading right here!
Chapters (1)