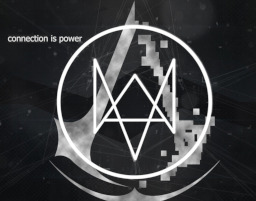 This story is a sequel to Harmony's Creed
---
"Nothing is True. Everything is Permitted."
"Chaos is Eternal"
I am A. K. Yearling. Some of you may know me as Daring Do. I am a Daughter of Chaos. I work in a secret organization that is bent on causing Chaos and Change. I was recruited by an ancient Assassin named Vinyl Scratch, who has been granted long life by our leader: Discord, the Lord of Chaos. Now I must fight alongside them, but I am not sure if I should. These aren't the noble Assassins of old.
In this unending war between the Assassins and the Templar, technology has advanced through the ages. The Brotherhood no longer uses cloak and dagger, but hacking devices. The Templar no longer pose as a crusading army, but as large corporate companies instead. It's always changing, but the goal is always the same. Everyone wants to rule the world.
Chapters (10)