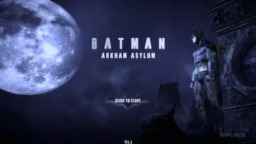 (Batman: Arkham Asylum/My Little Crossover)
Now in the six years of her career, the Dark Mare apprehended Manehattan's most murderous, maniacal, most dangerous criminal, the Mane-iac after a failed attempt of killing the Mayor.
After taking her to the infamous Arkham Asylum, Batmare was suspicious of Mane-iac's surrender and escorted her throughout the asylum. Too late, Mane-iac escaped and planned a few killer surprises in store for our Dark Mare. Not only Batmare has to take out Mane-iac but all the criminals in Batmare's Rogue Gallery and the visiting Blackgate convicts. She needs to stop Mane-iac before she unleashes a chaotic catastrophe that can mean Manehattan's end.
Chapters (25)