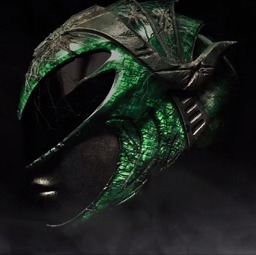 Source
*Takes place after the events of the 2017 Power Rangers movie so, spoiler Alert is in order*
When Jason used the Megazord to slap Rita Repulsa into space to defeat her, Rita along with her Green Ranger power coin were sent flying in another direction that flew all the way to another planet where a certain newly crowed Princess of Equestria named Twilight Sparkle finds the coin during a walk with her love Flash Sentry while Rita follows suit.
Later that night when she is asleep, a group of assassins try to murder Twilight in her sleep, but seeing an opportunity to get revenge on the Rangers and Zordon, Rita intervines save Twilight from death.
Then using her dark powers, she posses Twilight via the green ranger coin that allows the princess new powers like never before, but unknown to the princess, nothing is what it seems as Rita's world and Twilight's world are on a collision course that will see two factions of good unite to stop not only Rita, but also the Traditionalists as well.
*This will be similar to the Green With Evil MMPR story in Season 1 and using elements from the 2017 film and a few other bits as well.
The Sex tag is for bits of occasional nudity.
Theme song: Green Ranger theme song
My Little Pony Friendship is Magic belongs to Hasbro Inc.
Power Rangers belongs to Saban Inc and Haim Saban.
The Assassinverse and the cannon stories that fall into it (The Assassination of Twilight Sparkle and Aftermath of a Fallen Star) belong to Rated-Ponystar.
Chapters (12)