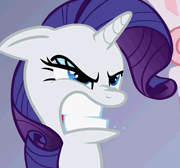 Inspired by the story "Applejack Calls Customer Service" by MythrilMoth.
Rarity is interrupted by her little sister who can't get her cable to start working. They try everything from turning the box off and on, and giving it a minute but nothing works.
Rarity must risk her time and sanity doing the only solution, calling the Cable Company customer service for help!
Chapters (1)