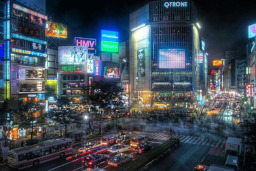 2039: Equestria has been divided. The world has been devastated by war. Many nations have collapsed. Harmony has fallen.
The few surviving nations struggle with bankrupt economies and and political corruption. Ponies and humans have been forced to coexist.
Listen in as we explore the lives of individual men and ponies as they struggle to cope with their new society.
Chapters (1)