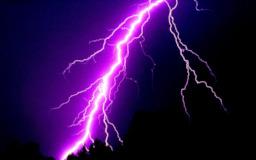 Necromancy.
An art that has been forbidden in Equestria for centuries. The princesses think that they have eradicated it, but they cannot watch over everything all the time.
Gilda was a brash, rude, violent punk who shamed her family with her bullying attitude.
Then she died violently and messily, and her father, distraught, enlists the help of griffon necromancer Melkonis, who promises to bring her back at a high price and bring her back he does, but there are some... issues in the manner of her rebirth.
Now Gilda is a patchwork creature living in a dark cell. She doesn't remember much about her past, but what she does remember has made her long for the outside world.
But, when she takes the opportunity to escape, will what awaits beyond her cell be worth the heartache?
---
This story is part of the Pony Dreadful 'Verse and is rated teen for gore and dark themes.
Chapters (5)