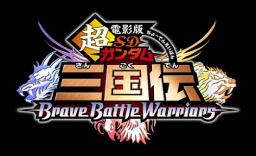 It was at time that Equestria was thought to be the only land place for all ponies kinds and mythical creatures alike but from a far away land lies a another land inhabited by earth ponies only with no magic but believe in the ancient powers know as The Three Sovereigns that descend from the heaven and bring order to the land. One become their sun and bathed its home with its sunlight. One became their moon and heal the world with its moonlight. One became the sea and nurtured the world with its water. However when the time of strife known as Sangokuden now put the three kingdoms to fight each for power and authority, a PON scroll revealed to all nations:
When the Sovereigns and the ancient tree of harmony combine, the nation will rule both lands as the true ruler of both Mirshitia and Equestria.
And so the three kingdoms now left their homeland, in order to find the mystical tree of harmony and bring the Gyokuji to it, however it'll soon ignite another war to their homeland and thus became known to Equestria as- The Legend of the Sangokuden.
So this is Sd Gundam Sangokuden Brave Battle Warriors but the characters will be in pony forms and it set after the final episode and in the MLP, set after season 4.
Chapters (4)