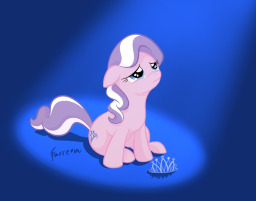 Diamond Tiara is a bully.
Everypony knows it. Not much you can do, however. The richest filly in town attends a one-room schoolhouse--the only one in Ponyville. Filthy Rich, father of Diamond, is one of the only things keeping the town going. Doing anything to his daughter would greatly decrease the funds coming in to Mayor Mare.
That doesn't stop anypony from hating her.
But who could blame them? Teasing the younger foals until they cry, giving everypony a hard time, and prodding the fillies and colts to find a soft spot, and using their weaknesses just for her own power.
That is Diamond Tiara.
It won't be her very much longer.
Chapters (6)