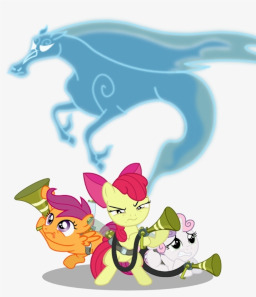 Source
Creaking doors that move without being touched. Lights switching on and off on their own. Moans and whispers coming from empty rooms. There's only one explanation: Something has made its way into the house. Something... unearthly.
But what, exactly? I mean, you can't really exorcise a ghost without knowing what kind of ghost it is first.
Looks like it's up to three fillies to figure it out!
Chapters (1)