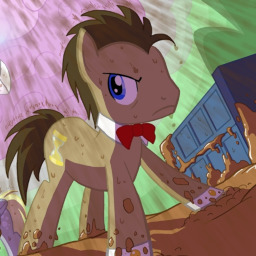 Source
Think of all the forks in life that you've taken. Think of all the wonderful places it's brought you to, the kind souls you've met. Think even further on what was lost in the exchange, of the red in the ledger creeping over the black.
Then look down, and see the way to turn back time on those mistakes before you.
What happens when that light in your tired eyes finds a twin in those silent circuits? Will you notice? And if so... will you chase it?
---
This story was made for the Q&S Speedwriting "Sci-Fi" contest. Pic credit goes to Tigerfog.
Thanks to AuroraDawn, Hat Man, and Publiq for reviewing!
Chapters (1)