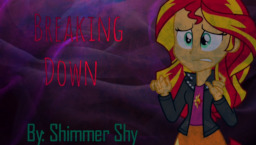 Sunset's had enough. After enduring weeks full of nightmares, hallucinations, and sleepless nights, she just wants it all to stop. In desperate need for a solution, she does the first thing that would make sense...but was it the right thing to do?
---
An idea I had while writing my other story, Fall Apart. Hope you like it?
On hiatus because I may or may not continue.

Chapters (1)