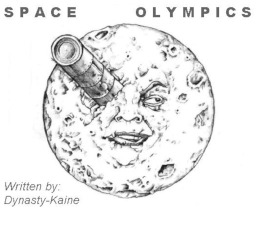 When Princess Luna was given the right to hold the Equestria Games on the moon, everypony feared the outcome of this decision would be an utter disaster. Little did they know it would be the most hilarious disaster to ever occur in the history of the universe! Go ahead challenge the universe to leave things alone! Cause it ain't happening, not when you're in the mother bucking Space Olympics!
Rated Teen for language, sexual innuendos, and hinted drug use! You are warned!
Have you guys ever heard the song Space Olympics by The Lonely Island? You have, good. You haven't, well then this tale will confuse you just a little, but will be no less hilarious! When I first heard the song, I knew I had to do this story...it makes no sense but it was never supposed to!
Chapters (1)