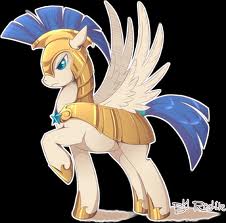 The pegesi have long lived in peace with the leadership of the Council of Five. However, tensions have risen, with ambitions for ultimate control running rampant. Civil war looks like it is all but inevitable. Celestia will not allow this affront to harmony of her little ponies. This is where a stallion comes in; the silmarillion Avalon. He has long since turned away from his destiny for greatness, choosing to instead take fate into his own hooves.
When Princess Celestia calls upon him to take up his destiny at last, will circumstance make him change his mind, or will he walk away from it yet again? Once his choice is made though, will he be able to bear the consequences of his actions? What monster stirs in the darkness ahead of him?
Read on and find Avalon's true destiny!
Editing Done by: Merne23
Chapters (5)