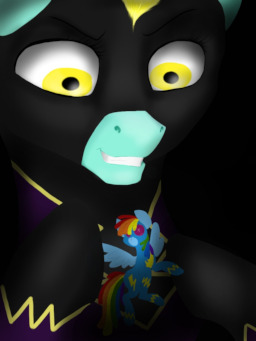 Source
And suddenly she was falling. Her mind was blank with shock, and she watched as the thick clouds of fog succumb her. Her pale blue wings hit against the nearly solid fog clouds. She saw a lightning streak head for the finish line and she knew that she had lost. An image of the turquoise mare in a bright Wonderbolts outfit drained into her mind, another with her in the back, a look of defeat etched on her tired face. Yellow eyes met magenta ones. "You will never be a Wonderbolt." it snapped.
No. Her wings unfurled and beat quickly through the thick air. I will be a Wonderbolt.
~****~
I changed the genre because it didn't feel like much of a "slice-of-life"
Cover image: http://kaleidoscopeheavens.deviantart.com/art/Bolt-MLP-384534049
Chapters (15)