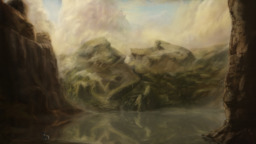 Source
Five days ago, the Friendship Map called Rarity to a task. It called her alone. It called her to the middle of an uninhabited swamp.
Today, she's returned to Ponyville, and she's asked her friends to meet her right away.
The Friendship Map never calls without a purpose.
*****
Originally written for the "Ot" writeoff event. Thank you to the other participants for their advice and encouragement.
Cover art by the excellent StarBlaze25.
Chapters (1)