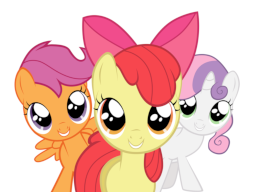 While crusading, Applebloom, Scootaloo and Sweetie Belle find a strange door in the Everfree. What does fate have in store for the young trio of adventurers?
If you like this, you should read my other stories.
If you don't like it, post a comment telling me why.
Proofread by AgronMatrix.
Chapters (1)