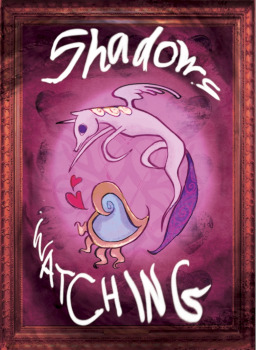 Finding herself not doing so well in school, and put upon by her parents to get a job this coming summer, Miamore Cadenza, or "Cadence" to her friends, finds her life taking peculiar turns as she encounters a force she cannot quite understand.
Something powerful, something ancient, is stirring in Equestria once again, and Cadence finds her destiny inexorably tied to it, as events beyond her control conspire to shape her life in ways she is not prepared for. The first in a three-part epic series from the director of the now-defunct MLP:First Contact game, this story combines low comedy and high adventure in a way that will leave you glued to your screen.
Entries in this series:
Part 1 - Shadows Watching
Part 2 - The Edge of Madness
Part 3 - Forbidden Deeper
Statistics:
17 chapters, average 3400 words per chapter.
Other Notes:
Links to the other parts of the story are highlighted above.
If you want to get in contact with the author, email him! saltyjustice AHT derpymail DAHT com. Spam prevention, that.
Chapters (17)