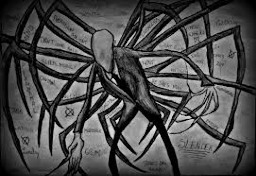 Source
I change my mind, this story, whilst slightly(incredibly) immature, is amazing and you should read it. Might get a chuckle.
WARNING! THIS STORY SUCKS! I cannot fathom how this got as many likes as it has.
My name is Michael. A couple of my friends took me hunting for my 23rd birthday, which was the worst idea ever. You see, they're dead, some eight armed pasty faced nutsack is chasing me, and all I have left is my dog, Colmillo, a shotty and shells, and a bow with a few arrows(which I don't even like). I think he is close, because I can hear him coming. I only hope Colmillo makes it out okay. I love that dog. And if he takes me, I'll at least go down like a man.
You know what? I don't even like hunting.
Chapters (15)