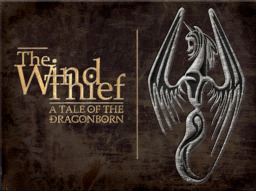 The legends told of their return.
For over a decade Equestria has been beset by the dragons. Every year more villages vanish in flames, and the lonely cities stand as our last redoubt. Winter has gripped the world, and our hope is fading.
But the legends tell of another, a light in the darkness. The Dragonborn, a mythic warrior reborn with the power of the Voice, the only one who can stand against the dragons.
But when she appeared, she was not what we were expecting...
Chapters (9)