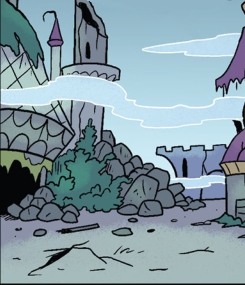 Glitterwing, one of the last of her kind. As far as anypony is concerned she still roams the world seeking purpose. A call to action from Princess Luna brings her back to familiar haunts, there's just one place she needs to stop at along the way...
Meanwhile, Princess Luna herself is working desperately to save those she can, a bold new project on the horizon... if only everyone was as keen to see it's success as she herself was.
---
Crossover tag is for elements from older MLP generations.
This was written for the Sci-Fi Contest II.
Is finished, new chapters will be rapidly published till the contest deadline.
Chapters (5)