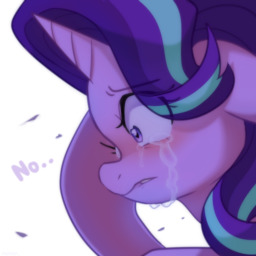 Source
You didn't really think it would come to this.
Starlight Glimmer confronts you one evening after she catches you in the act. It's not an easy thing to swallow, considering that you two had just begun your relationship with each other. But like any good partner should, Starlight tries her best to connect with you in a way that would enable her to better understand your position on the matter.
Trigger Warning: Themes of suicide and self-harm, mentions of blood
Cover art by maren on Derpibooru.
EDIT: Featured on 20/1/2023!
Chapters (1)