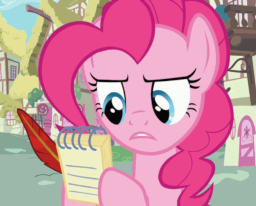 [TAKES PLACE IN EARLY SEASON TWO]
Pinkie Pie never struggled at socializing. In fact, she started her own little "friend group" when she just moved to Ponyville, and it's still alive!
One thing though, she has to be the one to end it.
---
Maybe, to be truly happy, she had to value herself over the people she surrounded herself with. Meaning, if they hurt her, it would be best just to let go. No matter how hard it would be.
Chapters (1)