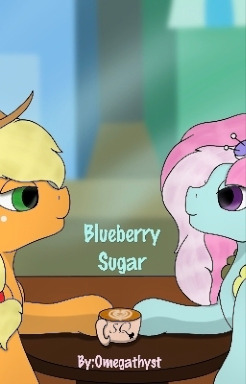 Applejack, short of options, plans to ask out her friend-turned-roommate Rainbow Dash when Sugar Belle sets her up on a blind date at a Hippogriff-owned café with a new resident of Ponyville. It turns out to be another blue pegasus that touches her heart in a way she never could've predicted.
Cover art by Snow Quill.
Contest Entry for the Crackship Contest 😃
Contains coffee dates, multicultural Ponyville, and Appledash friendship/subplot.
Chapters (1)