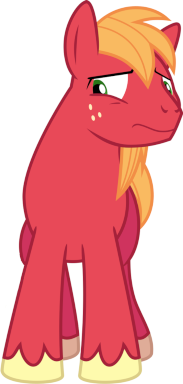 Source
The calm certainty of the Apple family's morning routine is shattered when Sugar Belle pays a surprise visit, only to find Big Mac in bed with another mare. But that doesn't make any sense to Applejack, and she takes it upon herself to answer the question on her mind.
How could a shy, sensitive pony like Big Macintosh even get into a position to cheat on two mares?
---
Edited by Curify, MissytheAngle, and Wand3r3r3.
An entry in FamousLastWords' contest: "A Two-Faced Charade"
Chapters (1)