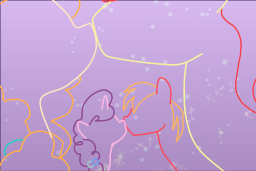 After months of pleasant dating, it's time for the inevitable meeting of the family. For Sugar Belle, it should be easy as cake. She's already met three of the Apple Family members, after all. She only has one more to win over.
It's more complicated than that, she finds.
Spoilers for The Perfect Pear.
---
Thank you to Scathecraw for editing.
Chapters (2)