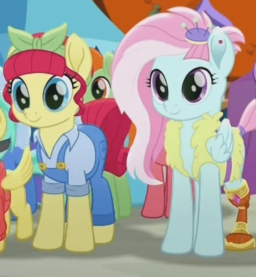 Torque Wrench is a young mare who's been a builder and repairpony for years. Kerfuffle is a fashion designer. These two ponies seem to come from two different worlds, but before Hope Hollow lost its color, they had been the best of friends born out of a bond neither of them had expected.
Can they rekindle their friendship? Or perhaps, will this become something more?
---
Set after the events of the Rainbow Roadtrip special, it's suggested that you've seen it before reading this.
Chapters (1)