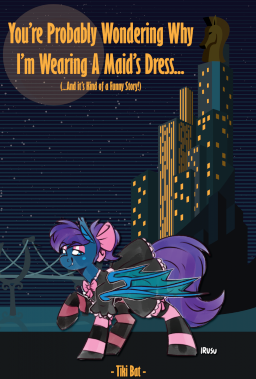 You ever just have one of those kind of nerve wracking conversations where you have to explain your job to some other pony that might not understand it?
Yeah, that's what I went through when I met one of my good friends, and believe me, it's never easy to explain why me, a stallion, is wearing a maid's dress to work, especially to a new friend that you're trying to make a good first impression with.
---
Art on the cover drawn by lRUSU
If you like this maybe consider checking out my passion project It'd mean a ton to me.
Chapters (10)