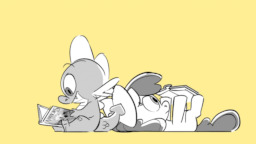 "There are things that drift away,/Like our endless, numbered days." -Iron & Wine, 'Passing Afternoon'
Apple Bloom and Spike have a secret book club. While they enjoy their books, sometimes the world of fiction doesn't always provide the escape they'd hope.
---
Cover image drawn by Smeallie on Twitter. Used with permission.
Chapters (1)