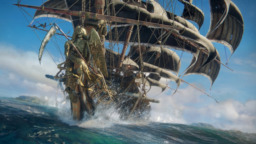 A side story that delves into the lore of the Sea of Legends and the things in it, including the various factions and dangers. My first attempt at a Second-Person story/
You're a Pegasus Stallion that along side your Marefriend who fled from Equestria to escape the terrible life the two of you had there. The two of you soon find yourslves among a group of the newest members of the Outcasts of the Abyss wishing for a better life, after meeting with a Recruiter you board the Outcast's flagship and meet with their leader to learn more about your new home.
---
Not sure how much actual story this will have as it focuses more the the lore around the Sea of the Legends, might have spoilers for High Seas of Adventure.
Chapters (3)