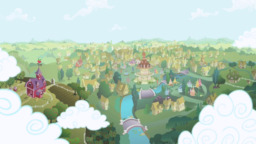 The Changelings are in rough shape, ArchQueen Chrysalis has been taking over the other Hives and purging their Royals, with the intention of becoming the sole ruler of the Changelings and eventually taking over the world.
While she has successfully wiped out most of the Royals, she doesn't know she missed one, a young Royal Stallion, hidden away by his mother and father to challenge Chrysalis for the right to rule the Changelings.
Now this young Royal, with the help of his trusted friends and allies, must build his own Hive for the eventual confrontation.
Story starts a few years before Nightmare Moon's return and goes from there.
Will add or change tags if needed and may change the cover art.
Chapters (19)