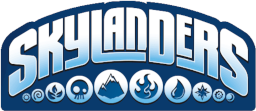 In this story of adventure, comedy, and probably every other tab, this will be an alternate universe that has characters from my other stories, or TV shows.
So, to start it off, a Fusionator Skylander is able to have more than one battle class. There are even new battle classes.
So, now on to our champions, you may know some of them.
For Water Skylanders, a hero from the deep blue sea emerges as the Leader of the Water Fusionators. For Magic Skylanders, a princess will be the Leader of the Magic Fusionators. For Fire Skylanders, a big red dragon with a bad attitude will be the Leader the Fire Fusionators.
Next, the Leader of the Life Fusionators, a green creature whose ears can make the sounds of trumpets. Next up, for those who like to be forces of nature and Mother Earth, we have a video game bad guy who is also a good guy on the outside of his game. That "guy" will be the Leader of the Earth Fusionators. If you want to spread fear to your enemies, then have no fear, for you have an Undead Leader whose weapon is none other than a scythe.
The Leader of the Light Fusionators, is none other than Portal Master Eon. For the Dark Fusionators, we have some kind of "alien" with a bad attitude like the Fire Fusionator Leader, and has a long tongue, and eats bad people.
Now, for the final two Leaders of the Tech Fusionators, and the Air Fusionators, we have two special creatures.
One for the Air Fusionators, is surprisingly yet another dragon with purple skin. and a silver mane. And finally, for those who like to play video games, watch TV, or anything else that is related to technology, we got a robot.
And now, for the foes they must face, we have Kaos, Malefor, Queen Chrysalis, Cozy Glow, Flim and Flam, and more.
Can this band of heroes get along and work together to save Skylands from the forces of evil.
Please note that the main characters are villains but really they're not actually the main characters. But, I want those who read this to find who these Fusionators are in the story.
Chapters (1)