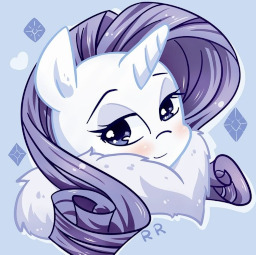 Many years ago, a major disaster rocked Equestria and left it a much different place than before. Rarity, years after her last real adventure, is now a lonely, bitter mare racked with trauma from her past. Her life changes course from its tailspin downward when she meets a young Diamond Dog and a chance to finally move on with her life.
Special thanks to Deep for all his help and reviews. LoneUnicornWriter for help in editing my scribble and Rhawkas For his help editing the first chapter.
Don't know who did the cover art. If you know make sure to tell me. Thanks a bunch.
Chapters (5)