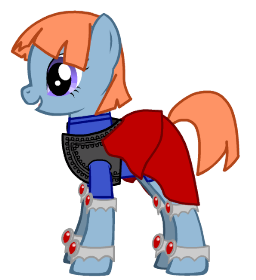 In ancient times, long before the land came to be known as Equestria, there was a kingdom known as the Dale. The only land still ruled by Earth ponies, its first daughter, Princess Essenta, wishes for more than the dull life she was born into.
Sent on a fool's errand by her father, the king, she strives to not only succeed in it, but turn the world upside down as she goes along. With a growing company of dynamic- and dangerous- mares, she is well on her way to success with this.
---
Check out the Appendix for Princess Essenta, updated as the story moves along. It shows the story's timeline and character designs. Contains spoilers.
Irregular release until semester is over.
Chapters (46)