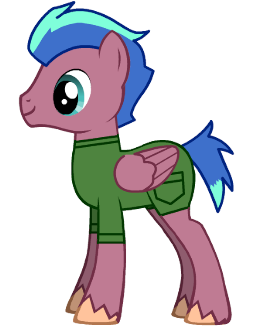 Eight decades ago, the Centauri Kingdom landed its army on the shores of Vanhoover, in hopes of bringing Equestria to its knees and taking over the land. There, in Northwest Equestria, the 2nd Division of the "Clementine" Corps, 4th Equestrian Army stood as the first line of defense.
Prior to this state of war, Lt. Zip Jetscream was assigned to command the 3rd Platoon of the unblooded A Company, "Wild Rice" Battalion, 2nd Brigade, 2nd Division.
Split off from the division during the disastrous Retreat to the Galloping Gorge, Lt. Jetscream and his platoon flee south into the Unicorn Range. Until the rest of the 4th Equestrian Army and other Equestrian forces can assemble, they find they are the only thing between the Centauri Army and the fastest road to Canterlot.
---
Check out the Appendix for The Virgin Company, updated as the story moves along. Includes character designs and platoon arrangement. Contains spoilers.
Chapters (30)