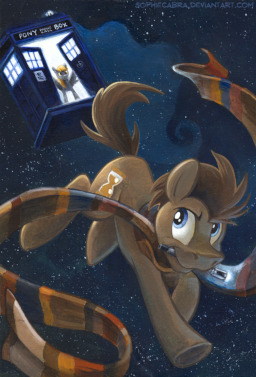 Source
Discord's statue has vanished from where Celestia had put it in the royal dungeons, but it doesn't seem to be because Discord himself has escaped. Rather, somepony has stolen it. Now the Doctor and his loyal companion Derpy will search time and space to find the culprit. Bring on the drums!
Now with a TVtropes Page.
Written in collaboration with CommacazyFreak.
The new cover image is provided by sophiecabra, found here. Used with permission.
Chapters (29)