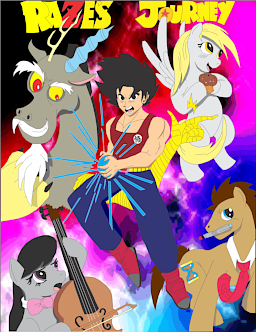 Source
Cover done by the amazing Mondai Shunketsu!
Vectored by me!
After making it through a terrible revolt that lasted for quite a lot of years. West Galaxy is rebuilding and the hero who stopped the revolt is being sent on a peaceful campaign to make sure the rest of the worlds are beginning their own revision.
However, it seems that fate has other plans in store for him and sends him off to another universe entirely. Read on about this Journey he will take whether he wanted to or not.
Chapters (28)