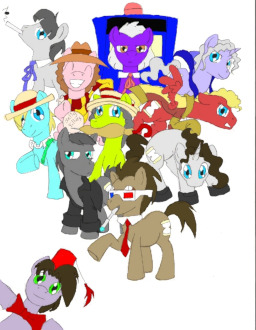 This story is a sequel to A Storm of Chaos: A Doctor Whooves Adventure
---
Isn't that always the way? The Doctor has finally gotten used to the idea of taking a little break from Cyberponies, genocidal madponies, gods of chaos, and the other assorted craziness that is his life, and his future self and companions just crash his place.
Literally.
Well, that can only mean one thing, can't it? Time to dive right back into that wibbly wobbly ball of timey wimey stuff. But can the Doctor deal with another one of himself for any length of time?
No. Probably not.
Thanks to sgamer82 for the creative input.
Going with an old favorite placeholder image for my cover.
Chapters (17)