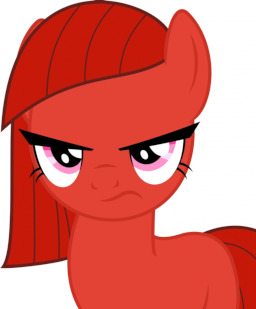 A hundred years ago, a young mare's great-grandfather was stolen from Equestria during the royal wedding of Shining Armour, and Princess Cadance to live out the rest of his days as a slave. Now after all this time, the changeling homeland is now her family's home, and they are slaves just the same.
Carmine Bolton, doesn't feel like a slave, however. She has never seen a changeling in her entire life. So when a travelling trader comes to town claiming to have met one once. She decides that she has to see for herself.
She must meet a changeling, even if it's the last thing she ever does.
Chapters (8)