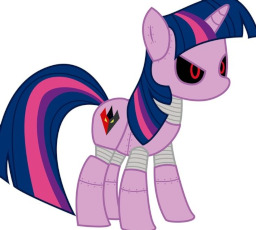 Source
An alternate universe, where almost everything is a robot and Twi-3000 must stop the Nightmare 300 from taking over Equestria.
Twi-3000 must now find the magic of friendship and the Elements of Harmony along with the the correct symbols of them.
Will Twi-300 be able to save Motherboard Celestia or will she waste her time with the nutty robots of Equestria?
(A slight parody of episode 1 and 2 with robots)
Chapters (1)