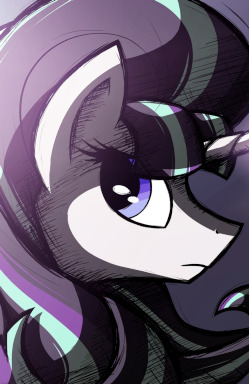 Source
If there's one thing that Starlight Glimmer struggles at, it's controlling her emotions. While she's better at it thanks to her lessons with Twilight Sparkle, there are still times where she feels close to unleashing a barrage of screams. And with her past still fresh in her mind, Starlight is fearful that her behavior may push her toward terrible decisions again.
Much to Starlight's luck, a new cafe was recently opened in Ponyville that promotes friendly chatter and sharing feelings with new faces. The aptly named Friendship Cafe might be Starlight's chance at expressing her concerns without having to wait for Twilight's meeting with Celestia to finish up. However, when Starlight is partnered up with Spitfire, the latter quickly piques her curiosity.
---
Thanks to Snowybee for pre-reading.
Chapters (1)