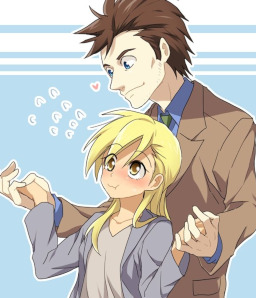 Have you ever experienced a strong emotion?... Like having a stampede of butterflies everytime you see that person. When you have a bad that and when you think nothing is gonna make you feel better you see him smiling and that's all it takes for your worst day ever be the best day ever?. To spent everyday with that person and when you are with that person nothing else in the world matters?....
Well i have and that special human is no one but the most amazing, sweet and kind being to ever been created.....
Doctor Time Turner Whooves.........
Canterlot's Student Psychologist
Edited by: https://www.fimfiction.net/user/Just+A+Random+Pegasus
Set in a Equestria Girls where Flash was never presented. He is a student but never appears ( note for further chapters ) also the tag sex is because is gonna be mentioned and maybe implied but never described. Well as far i can think.
Chapters (15)