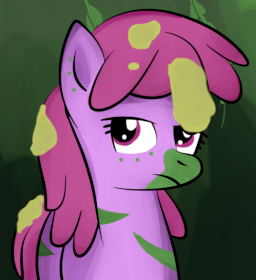 Queen Chrysalis is trying to take over Equestria!
---
Meanwhile, Berry Punch sleeps in. She's a member of an elite guard, and she sleeps in?! Pinkie doesn't mind, but Bon Bon does. Being an Elite means watching out for Changelings. Is Berry good at what she does?
---
Sorry for the cheesy description. It's a detailing of one day in Berry Punch's life, does that sounds good to you?
Chapters (1)